Do you trust the quality of your water? Not many people do these days! When it comes to high-quality water, consistency matters. Home Owner's Water Solutions, Inc. is an Area Distributor/wholesaler for UDI. We have been in the water purification and treatment business nationally since 1966 and locally since 1979. We know how to ensure you never have to deal with bad tasting, damaging or contaminated water ever again. As water softener experts, it's our job to provide residential and commercial customers with complete solutions for better water and better ways to invest their money!
We serve residents throughout the communities of Northern Florida and Southeast Georgia. We offer water testing and installation services that will ensure your home or business has a water system that works better for you, saves you more than it costs and is lifetime guaranteed.
From water filtration to advanced water processing, Home Owner's Water Solutions, Inc. offers a full line of water softeners that will revitalize the quality of your water. With better taste, removed impurities and a savings that's easy on your wallet, our water systems are the clear choice.
Be Careful Who You Believe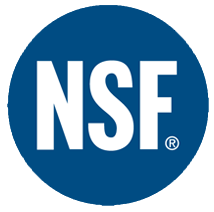 We challenge any company to match the quality of our treatment equipment, installation history, or customer satisfaction track record. They can't do it! We have over 56 years of experience nationally helping people solve their water related problems. We can provide a list of thousands of customers that you can actually speak with that are your neighbors, coworkers, friends, or family members that can verify our claims!
We deliver our customers proven results by offering home water softeners and water treatment systems that work, save time and money, while lasting forever. If you'd like to improve the water quality in your home or business, then you've definitely come to the right place!
Our state-of-the-art systems will deliver clean water EVERYTIME for a LIFETIME!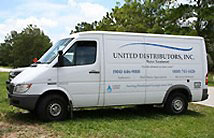 Get a unique, patented, water softener or treatment system for your home or business by calling Home Owner's Water Solutions Inc. today!
We proudly serve residents and businesses all throughout Northern Florida, including but not limited to the communities of Jacksonville, Jacksonville Beach, Atlantic Beach, Neptune Beach, St. Augustine & Beaches, Ponte Vedra, Orange Park, Fernandina Beach, Amelia Island, Callahan, Middleburg and Macclenny. In South Georgia we serve Kingsland, St. Marys, Folkston, Woodbine, Brunswick and all surrounding areas!